High-pressure wheel washer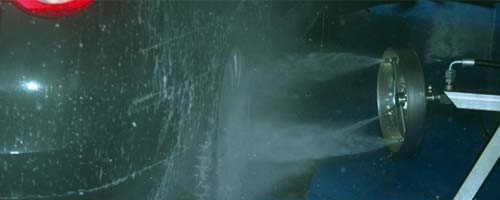 System Maschinenbau Schleicher

With this unit the range of the wheels and the sill will be cleaned very carefully and thoroughly. This also applies for regions that are difficult of access.
The frame of this wheel washer is of glass pearl blasted stainless steel. The working pressure of the four rotary HP-nozzles is generated by a HP-pump that has to be ordered separately.
The synergetic effect of the rotation of the nozzle spray and the high-pressure of the water produces an excellent cleaning action and noticeably cleaner wheels.